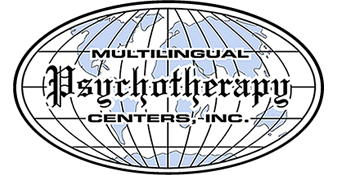 MULTILINGUAL PSYCHOTHERAPY CENTERS, INC.
Welcome to Multilingual Psychotherapy Centers, Inc. (MPCI) We are a mental health Center serving the Children and Families of Palm Beach County for more than 20 years, we are committed to improving the quality of life and level of performance of emotionally and behaviorally challenged children and their families, through an array of diverse services.
Here at MPCI, we have the mission and motivation of helping through diversity with cultural respect and sensitivity, while striving to achieve the highest standard of mental and behavioral health care.
We have put together a well-trained staff of professionals, specializing in children and families. Most of them are Florida Board licensed, fluent in more than one language, culturally competent, and have vast experience in working with different world cultures. At the present time, our staff speaks a wide variety of languages.
We are dedicated to providing you quality services, while securing your safety and welfare. We offer Medical/Psychiatric Services; Psychological Testing and Evaluations; Individual/Family/Couples Therapy In-Office; Therapeutic On-site Services in the home and/or school and Targeted Case Management Services for children, adults and intensive.
We are here for you, again, welcome to our home…
Respectfully yours,
María Maloof
President / Co-Founder
OUR VISION
Multilingual Psychotherapy Centers, Inc.'s vision is to expand its mental health services to all the different cultural groups established in the State of Florida, always in their own language.
OUR MISSION
Multilingual Psychotherapy Centers, Inc. recognizes as its mission to improve the lives of children and families through their diversity, that is, considering their cultural backgrounds, speaking their own language, providing the mental health services they need both in-office or on-site, that is, going to homes, shelters, schools, or others. We trust in the professionalism and quality of our service providers.
OUR VALUES
1. We believe that every single culture deserves the same respect and consideration.

2. We believe the diversity of people in Florida enriches our State.

3. We believe that improving the lives of children and families is basic for the future of a healthy society.
POPULAR SERVICES
MPCI
2023-08-08T14:10:14+00:00
The primary goal of Targeted Case Management is to optimize the functioning of members who have complex needs by coordinating the provision of quality treatment and support services in the most efficient and effective manner. Targeted Case Management services include working with the member and the member's natural support system to develop and implement the member's service plan.
MPCI
2023-08-08T14:25:05+00:00
Rehabilitation services are intended to restore a recipient's skills and abilities essential for independent living. Activities include: development and maintenance of necessary daily living skills; food planning and preparation; money management; maintenance of the living environment; and training in appropriate use of community services.
MPCI
2023-08-08T14:30:03+00:00
A psychological evaluation is an assessment, evaluation, and diagnosis of the recipient's mental status or psychological conditions through the use of different testing methodologies. The recipient is assessed for treatment planning, clarification of diagnosis, school class placement, etc.
Accredited by the Commission for Rehabilitation Facilities (CARF)
Certified by the Florida Department of Management Services as a Minority, Women & Florida Veterans Business enterprise

We are approved by the Florida Department of Health to provide CEU's for licensed professionals (LCSW, LMHC & LMFT)

Licensed by the Florida Agency for Healthcare Administration (AHCA)